Support Sportswear E-commerce
SOLUTION : SMALL SELLER SUPPORT PROGRAM
1
Make and Ship You Fitting Samples
We offer professional consultation by a 10 specialists team. They have worked with Americans, Australians, Canadians, Europeans, and others from all over the world. They have 8+ years of experience in designing Cycling Wear, Running Clothes, Sports Team Uniforms, Event Wear, and Promotional Products. In short, they are expertise in Activewear Customization.
You can contact us via email or online chat or any other means you are available. We will dig into your local sports clothing market and explore what's your customer needs on your style of Sportswear.
2
Customize Your Local Competitive Sportswear
The next step is turning our concept into reality, in this phase, we will decide all Specifications on the customized Activewear. Its color, size, fabric, and other details, all elements should be taken into consideration with aesthetics plus practicality, so the final product can be pretty as well as functional.
Plus, the Bizarre Sports designer team also supports customizing logos, tags, labels, and packaging.
3
Make and Ship You Fitting Samples
The fitting sample is a must for every one of you, receive and check the sample, so both of us can assure the Sportswear is what you want and Nothing gets wrong. Usually, we will make and deliver your samples in A Week after the design finalized. Bizarre Sports promises the sample will be a 100% copy of your design, reflecting your idea perfectly to attract your targeted customers.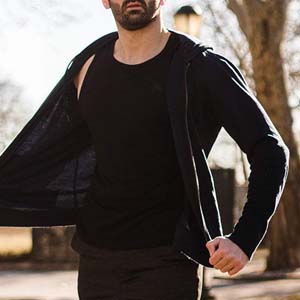 4
Collaborate Right Partners to
R
educe
Cost
To the small or medium-sized e-commerce sites, before the bulk production of qualified Sportswear, Bizarre Sports will compare different manufacturers, suppliers, and factories we cooperated with and pick up the most suitable one according to your budget and quality requirement.
We will let the right company do the right thing, then efficiency can be good, the price can be cheap and quality can be high.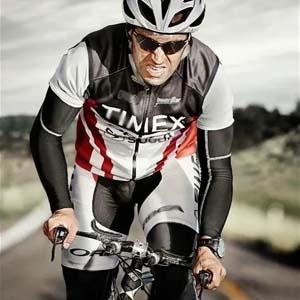 5
Qualified Production in Small MOQ
Even your company has a limited budget for Sportswear customization, Bizarre Sports accepts a small batch of orders as well, the MOQ can be from 10 to 30 according to the Printing methods. If you choose fully sublimated Activewear: MOQ can be 10, but considering production cost and shipping price, we usually accept MOQ= 30.
No matter how many the MOQ is, you will receive the Same Quality custom Sportswear like the Big enterprises, No need to worry. That's the core of our Small Seller Support Program.
6
Fast Delivery by Reliable International Logistics
Time is money. If your store will be burst into orders at any time or is going to face a high demand challenge in Holiday Seasons, we have many reliable and fast International freight forwarders options. We use DHL/UPS/FedEx often, can get the best price from the shipping agencies.
Normally, your company will receive the bulk sportswear within 5-7 days once they are shipped out.
7
100% Satisfaction with Strict Quality Control
During the whole manufacturing, we check all the details on the Clothing from beginning to the middle stage to the end product. If anything goes wrong at any moment, we will find out and fix them in time. Even if lastly you receive a mistake sports garment, we will offer solutions including partly refund or re-produce.
From the feedback from our customers, now we get nearly 100% Customer Satisfaction, it proves that we produce the right thing to them and no issues they have.
8
Develop Promotional Products to Motivate Sales
Most times, when your company or store wants to do some Promotion, we will work with you to develop promotional products as well, including caps, backpacks, gloves, medals,face masks, neck gaiters and more. Samely, we will help you to design them out and produce, we can print your logo or brand on it and we can customize packages exclusively for the products to add more value to them.
We off Comprehensive Sportswear Customization Solution, from designing to customizing to manufacturing to shipping. You will make more money with our support!